- IMMEDIATE FINANCING -
90 Days - Absolutely No Financing Charge
Pay any contract in full prior to the third monthly payment and there are absolutely no financing charges.
Federal Law requires that the photo identification card used for the purchase MUST have a correct current address.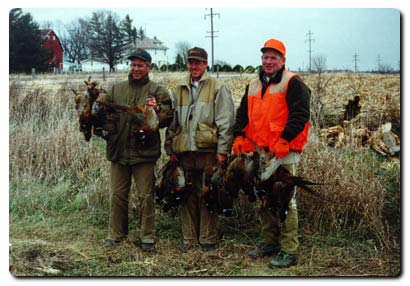 | | | |
| --- | --- | --- |
| Tom Herzan | Shannon O'Neil | George Ranzau |
We offer a fine selection of English, European and American Doubles
Winchester, Beretta, Remington, Browning, SKB, Perazzi, Krieghoff, Kolar
Store Hours:
Monday Through Saturday...8:30 a.m. to 5:30 p.m. E.S.T.
Shipping:
EFFECTIVE IMMEDIATELY: DUE TO THE INCREASE IN FUEL CHARGES FOR UPS & FED EX
EVERY PACKAGE WILL BE PRICED AT THE TIME OF THE SALE.
ALSO, ALL FIREARMS THAT ARE VALUED UNDER 5000.00 MUST HAVE INSURANCE AT 50 CENTS PER HUNDRED DOLLARS.
Shipping and Transfer Fee Policy:
Jaqua's Fine Guns is not responsible for any return shipping or transfer fees. The receiving FFL holder may also charge the buyer a fee. We understand and appreciate the fact that you are purchasing a firearm unseen. We describe each item to the best of our ability. Every guns has a five day inspection period. If you feel the gun does not match the decsription given, Jaqua's will refund the full purchase price if the firearm in question is returned in the same condition as shipped. We will only refund the purchase price. All shipping and transfer fees are the responisbility of the customer.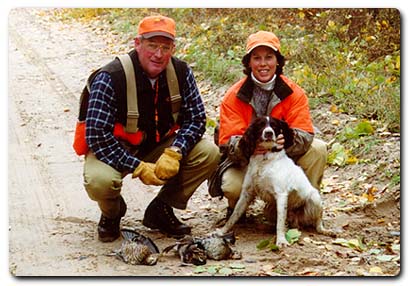 | | |
| --- | --- |
| George Ranzau | Camille Ranzau |
Our Guarantee:
If you are not completely satisfied with any gun, return it within 5 days, in the same condition as received, (you may test fire used guns, but not new guns) and we will refund your purchase price 100%, less shipping prices.